SECRETARY OF DEPARTMENT OF TRANSPORT AND DIRECTOR OF DEPARTMENT OF PUBLIC TRANSPORTATION AND 99%ers INITIATE A DIALOG FOR FREE AND SUSTAINABLE PUBLIC TRANSPORTATION
2014-12-09
Dear 99%,
We inform you that our Workgroup for Sustainable and Free Public Transportation was invited for a meeting by the Secretary of Department of Transport and Director of Department of Public Transportation. Meeting will be held in the rooms of Department of Transport, at Tuesday, 16th of December at 2pm regarding the initiative for Sustainable and Free Public Transportation delivered on November 28th.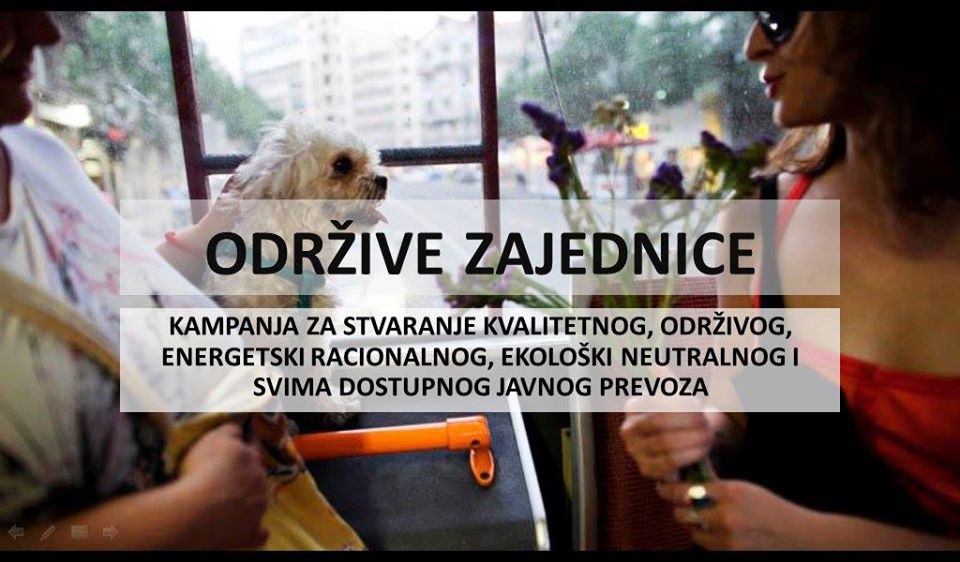 On that meeting in Department of Transport office we will show case in more detail a proposition of Workgroup 99% for Sustainable and Free Public Transportation, a proposition of future development and its modernization, as well as a demand for termination of contracts with private company APEX (Bus Plus) and a demand for a commission made of unions, experts and other citizens with the goal of helping managing and planning of further development of public transportation and traffic in Belgrade.
We remind all that the Workgroup 99% for Sustainable and Free Public Transportation has indisputably proved that it is possible to change the way of financing public transportation so that there will be no further need for subsidies from the City of Belgrade (covering over 70% of all expenses in public transportation) nor any need for systems of control or ticketing in public transportation.
The proposition of Workgroup 99% is part of the investigation done in the past 3 years, and it shows that we can create an excess of over €100.000.000.00- to be used in modernization of Public Transportation(GSP) and development of recycling plants to be used to convert organic industrial and communal waste into CNG, ecologically cleanest and cheapest fuel for motor vehicles. This way we additionally save over €50.000.000.00- only on fuel expenses.
The proposition is part of a broader studies that proposes a change in the way of managing communal and industrial waste by Services of Urban Maintenance and Urban Greens and made consumers and polluters into suppliers of raw materials needed to create BioGas, and help further to save the environment. According to the official data and estimates of experts from our Workgroup, this way we can get over 200.000.000 cubic meters of natural gas, and over a million tons of natural fertilizer only from Belgrade.
The proposition further suggests that the heat gathered as the byproduct of recycling processes can be used for heating apartments and buildings connected to the remote heating systems, cutting costs of heating and making Belgrade Heat Plants independent, not needing to import gas.
We also state that the proposition of our workgroup suggests that the natural fertilizer gained through these recycling processes should be used to entice and support the development of healthy organic agro-culture benefiting employment and export opportunities in these areas of expertise.
The Proposition of Strategy for Creating a Sustainable and Free Public Transportation has been sent to the Department of Transporte, Department of Public Transportation, Mayor of Belgrade, Belgrade City Manager and members of the City Council. See here for more info:
ttp://www.99posto.org/news/english/article/270
Your 99% - Workgroup for Sustainable and Free Public Transportation and Workgroup for Renewable Energy and Sustainable Development